May 29, 2017
Since Memorial Day in the U.S. is the unofficial start of the summer season, I figured today would be a good time to launch the SUMMER OF DATA SCIENCE 2017!!!
The Summer of Data Science is a commitment to learn something this summer to enhance your data science skills, and to share what you learned.
Read More
February 18, 2017
The Becoming a Data Scientist tees are ready to sell! I ordered a couple myself before posting them for sale, to make sure the quality was good. They came out great!! And if you order from Teespring before March 1 using this link: Becoming a Data Scientist Store – Free Shipping, you'll get free shipping on your order! The design is a combination of those submitted to our contest by Amarendranath "Amar" Reddy and Ryne & Alexis.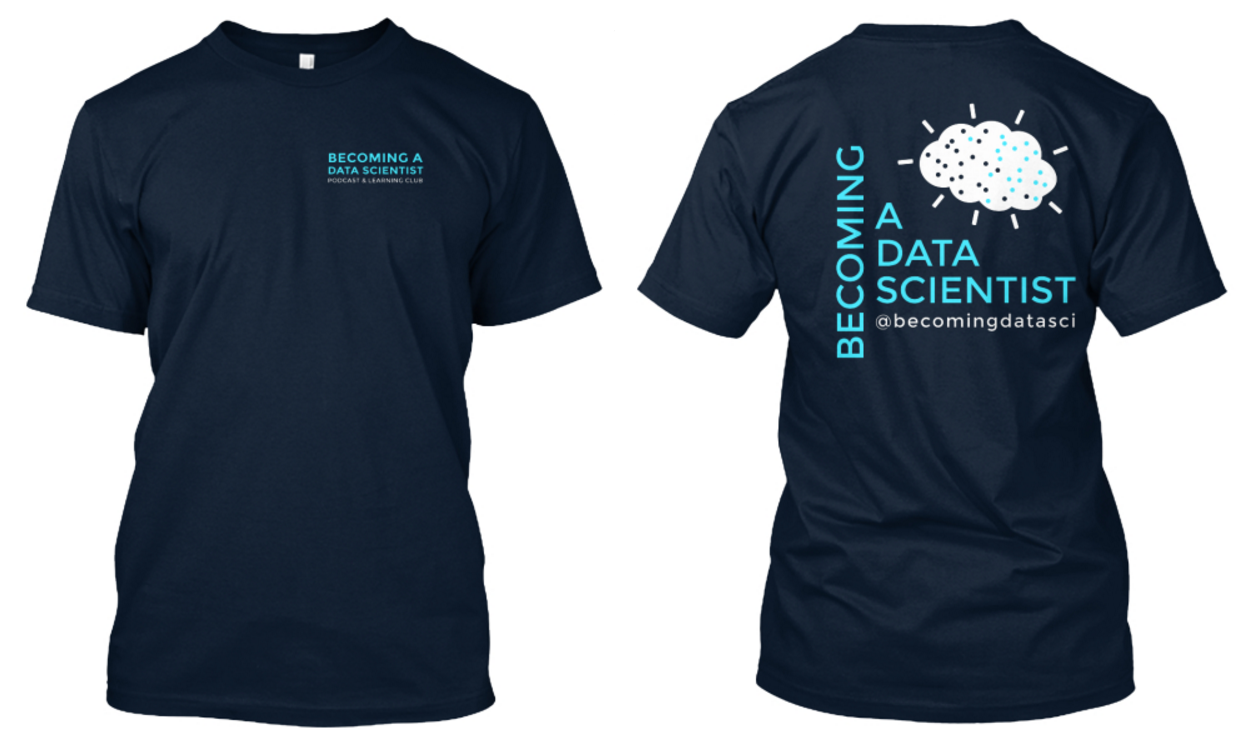 Read More