My "What is Data Science?" Talk
I got a chance to tell the undergraduate students at JMU about data science tonight! Despite the cold weather and short notice (the invites went out 2 days before), over 20 students showed up for the talk, which was hosted by the IEEE Computer Society club. The students' majors included Integrated Science & Technology, Computer Science, Health Science, Information Analysis, Computer Information Systems, and others. It was nice to see that variety! A few professors and staff members were there as well.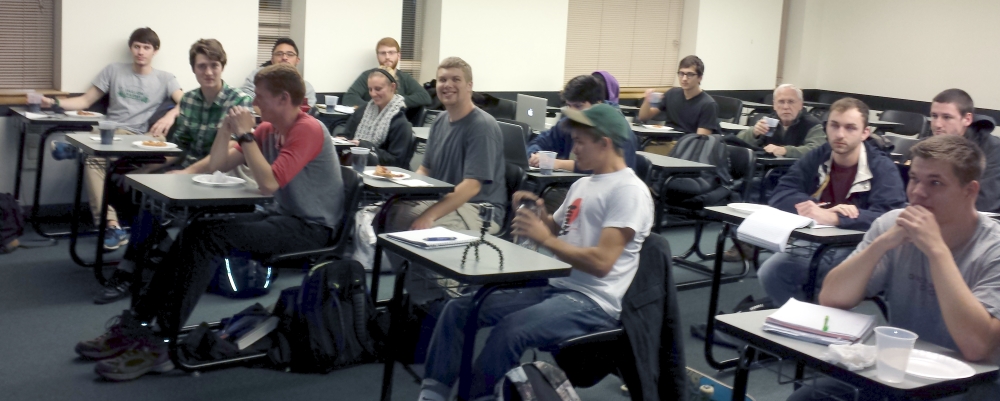 Some of the audience members at my talk
I guess they liked the talk, which was 30-40 minutes, because we ran right up to the time another group needed to use the classroom, and several students stayed afterward to ask more questions in the hallway. Their feedback ranged from "I had never really considered data science, but your talk had me interested, and now I want to look into it!" to another student who already won a machine learning competition in his computer science class. Students shared their data project ideas with me, and asked about whether they were on the right track to possibly have a future in data science. One student took a photo of the books I suggested reading, and I hope several more of them come here afterwards to download the slides with all of the references and links. (I wish I had them done far enough in advance to have this post ready!)
If you are here and you attended my talk, please leave any feedback or questions in the comments below! I may be giving it again, so suggestions are encouraged!
Here is a link to the slides (PDF, so no animations, but the links should work): What is Data Science?
And the companion notes with extra info: Companion Notes
I was excited to get to share my love of data, and get the students thinking about "big data", how much data they generate, privacy issues, the vast possibilities of data analysis and data science, and a possible future in this field!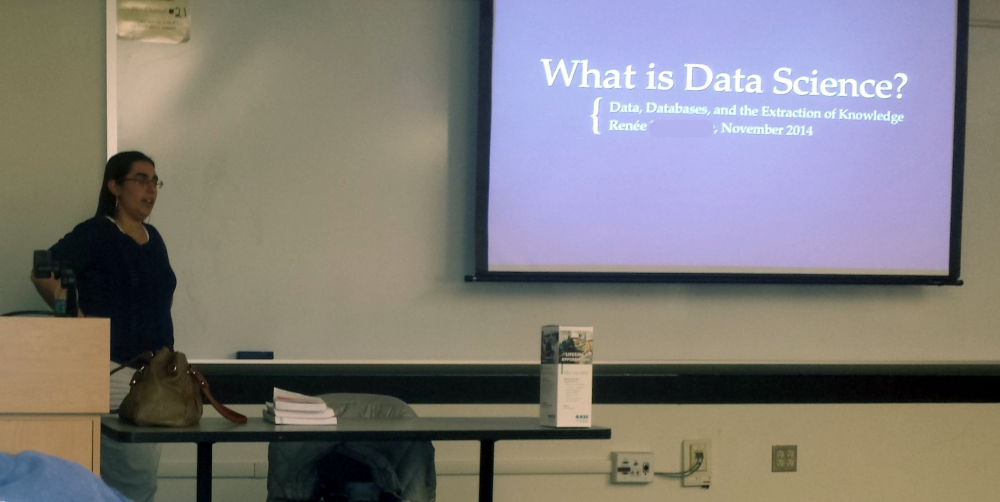 Of course, the only photo I got of me, my eyes are closed! I'll update if someone sends a better one
Students: I have removed my full name and personal email from the slides for publication here, so just leave a message below in the comments if you want to get in touch, and I'll pass my info on to you individually. (Don't type your email in the comments, I should be able to see it behind the scenes.)