February 18, 2017
The Becoming a Data Scientist tees are ready to sell! I ordered a couple myself before posting them for sale, to make sure the quality was good. They came out great!! And if you order from Teespring before March 1 using this link: Becoming a Data Scientist Store – Free Shipping, you'll get free shipping on your order! The design is a combination of those submitted to our contest by Amarendranath "Amar" Reddy and Ryne & Alexis.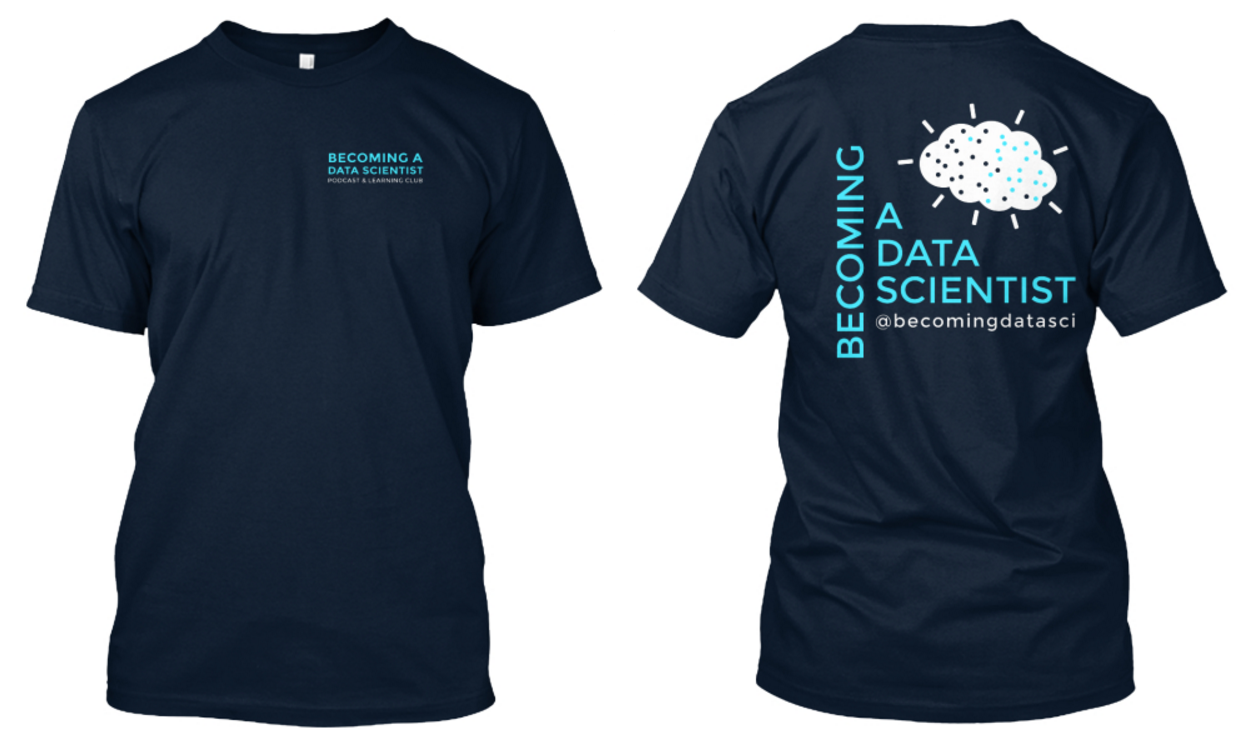 Read More
January 16, 2017
I still haven't heard from one of the 3 finalists, but I wanted to go ahead and post the first two, and I'll update here with the final one later. These finalists win a data science book and a t-shirt, and I'll choose from the three (I'm actually considering combining elements from two of them!) and announce the final t-shirt design when they are available for sale.
Without further ado, the top 3 vote-winners after 94 votes, in no particular order, are….
Read More
January 8, 2017
Which of these awesome designs would you like on your future Becoming a Data Scientist T-Shirt? You all will narrow it down to 3, then I'll pick the final winner to be printed! For the ones that aren't t-shirt-print-ready, I'll get a graphic designer to tidy them up, so don't worry about whether they're printable when you vote. We can also vary colors and things like that later. Just pick the design you like! (original contest here) click the images for larger views dsnmizan Venkat Gordon Kumar Nigel Ridhima Ryne Amarendra ––> VOTE...
Read More
November 19, 2016
I've decided that I want to have Becoming a Data Scientist t-shirts to sell and to give out to podcast guests and contest winners, but I am not a graphic designer, so I need some help! So I'm going to have a t-shirt design contest!
Read More